So they published this book called "Legendary Locals of Hoboken." Frank Sinatra's hometown, you know? Nice book, legendary people. Until you get to Page 102 and realize they must've had a word count requirement because they scrape the bottom of the barrel pretty hard.
On the plus side, it's a better bio than I've ever been able to write myself.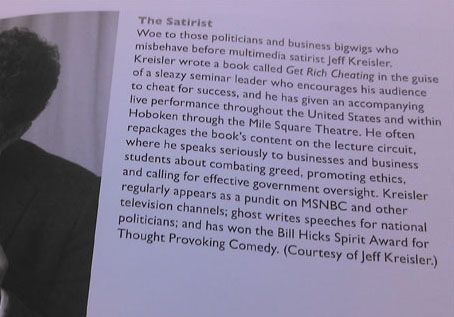 (I'm even on the back cover. Don't blame me).