Corporate comedy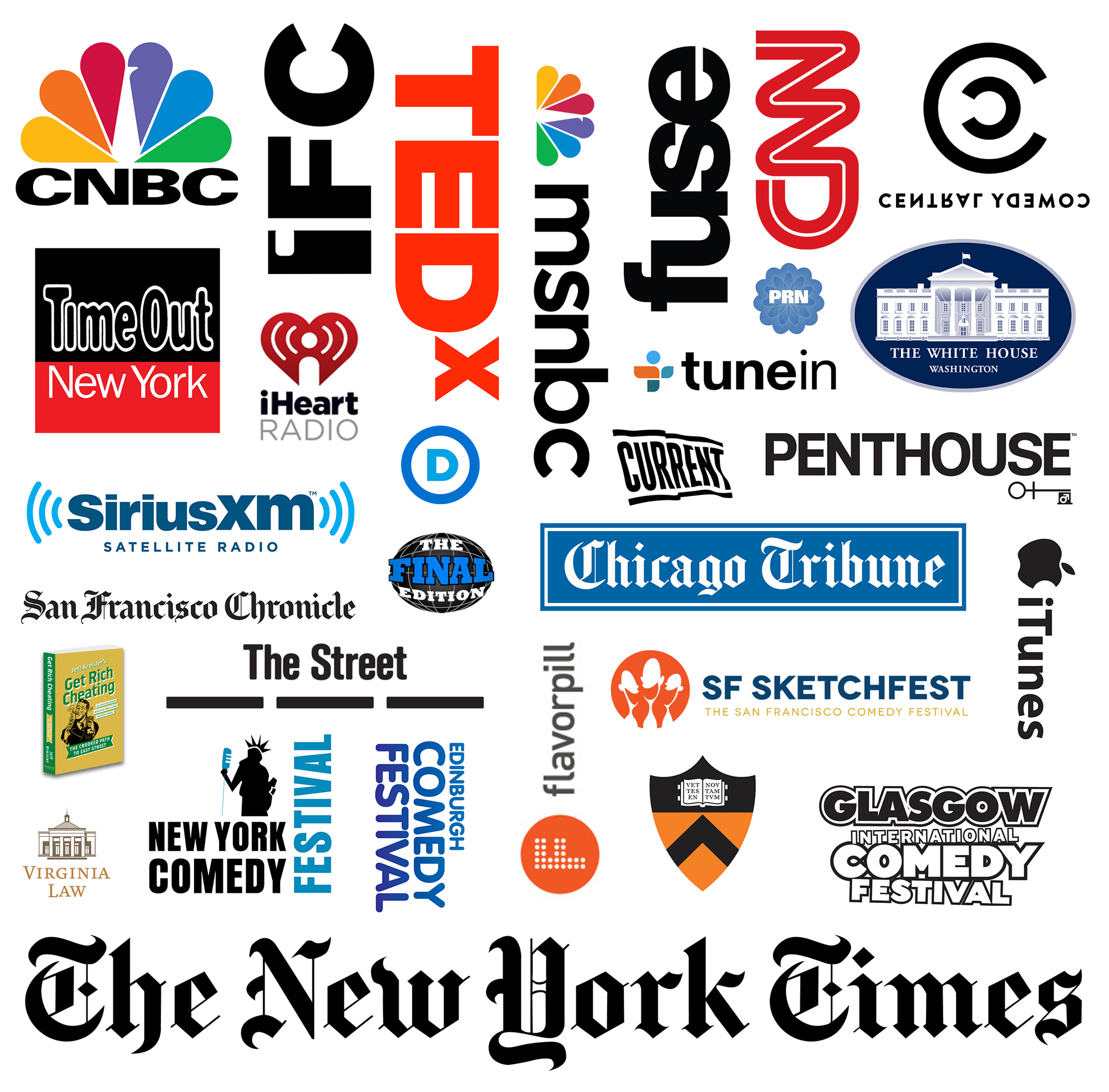 Jeff Kreisler is a sought-after corporate speaker, writer,* and entertainer who can craft unique material for your event or produce one of his existing programs, including the critically-acclaimed ethics lecture, "Get Rich Cheating" - based upon his bestselling book from HarperCollins - and "The Psychology of Money" - his forthcoming collaboration with a well-known behavorial economist.
A bestselling author, syndicated radio host, columnist (TheStreet.com), TED talker, TV writer & producer, on-air contributor to MSNBC, CNN, Current TV, CBC, & the BBC, award-winning comedian, former attorney, and graduate of Princeton, Exeter, and Virginia Law School, Jeff's toured the world to provide laughs and insight to a diverse range of organizations.
Jeff's work has been praised by mainstream media including The New York Times, Chicago Tribune, CNBC, Rachel Maddow, San Francisco Chronicle, Dallas Morning News, even Penthouse Magazine. He was the featured comedian at The Economist's World in 2011 Conference, alongside former President Bill Clinton and recently gave a talk at a TEDx event.
To find about more and to discuss booking, please visit the contact page and be in touch!
Click here for Jeff's clients & referrals
Thanks!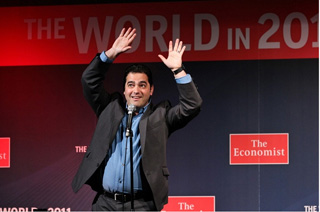 *Jeff is an experienced speechwriter, jokewriter and communications coach for CEOs, politicians, and other thought leaders. He wrote Governor Granholm's electrifying speech at the 2012 DNC - whether you agree with her politics or not, don't you want your speeches to stand out like that?
Contact Jeff to learn how to enhance your events and presentations with professionally-crafted humor.
Business & Financial Humor
The Times ran this article on the emergence of business humor. Jeff Kreisler is on the leading edge:
Wrote the Boston Globe bestseller from HarperCollins, "Get Rich Cheating," a satire of what got us all into this mess (see glowing reviews from the likes of Terry Jones, Rachel Maddow, CNBC, and even Penthouse here)
Executive Producer of Money or Die from TheFinalEdition.com
Contributed Commentaries to NPR's "Marketplace"
Executive Editor of "My Wall Street Journal," with writers from The New Yorker, The Daily Show, The Onion, Monty Python, and, yes, The Wall Street Journal
Wrote/hosted the Funny Money columns and videos on Jim Cramer's TheStreet.com (10,000+ readers)
Works with Duke Professor of Behavorial Economics Dan Ariely, and author of "Predictably Irrational"

Developed the popular Consumption Advocate character for Shoot The Messenger (from the co-creator of The Daily Show)
Producing "This Week In Cheating" and "Jeff Kreisler: Unemployed" webseries
Wrote one of Wallstrip's most popular episodes (All-Time Lows).
Jeff's also developed several fantastic pilots for business related comedy shows: TV visionaries, make it happen
"Laugh out loud - roaring!" - CNBC
"What a riot!" - U.S. Dep't of Labor
"Totally entertaining" - BNY Mellon
"A truly special event" - The Economist
"I could not imagine learning more while having so much fun" - Dan Ariely, Duke Economics Professor & Author of "Predictably Irrational"
More corporate clients & praise >

Corporate Comedy Performance Reel
TV reel and more info here.