<
Kreisler Clients & Praise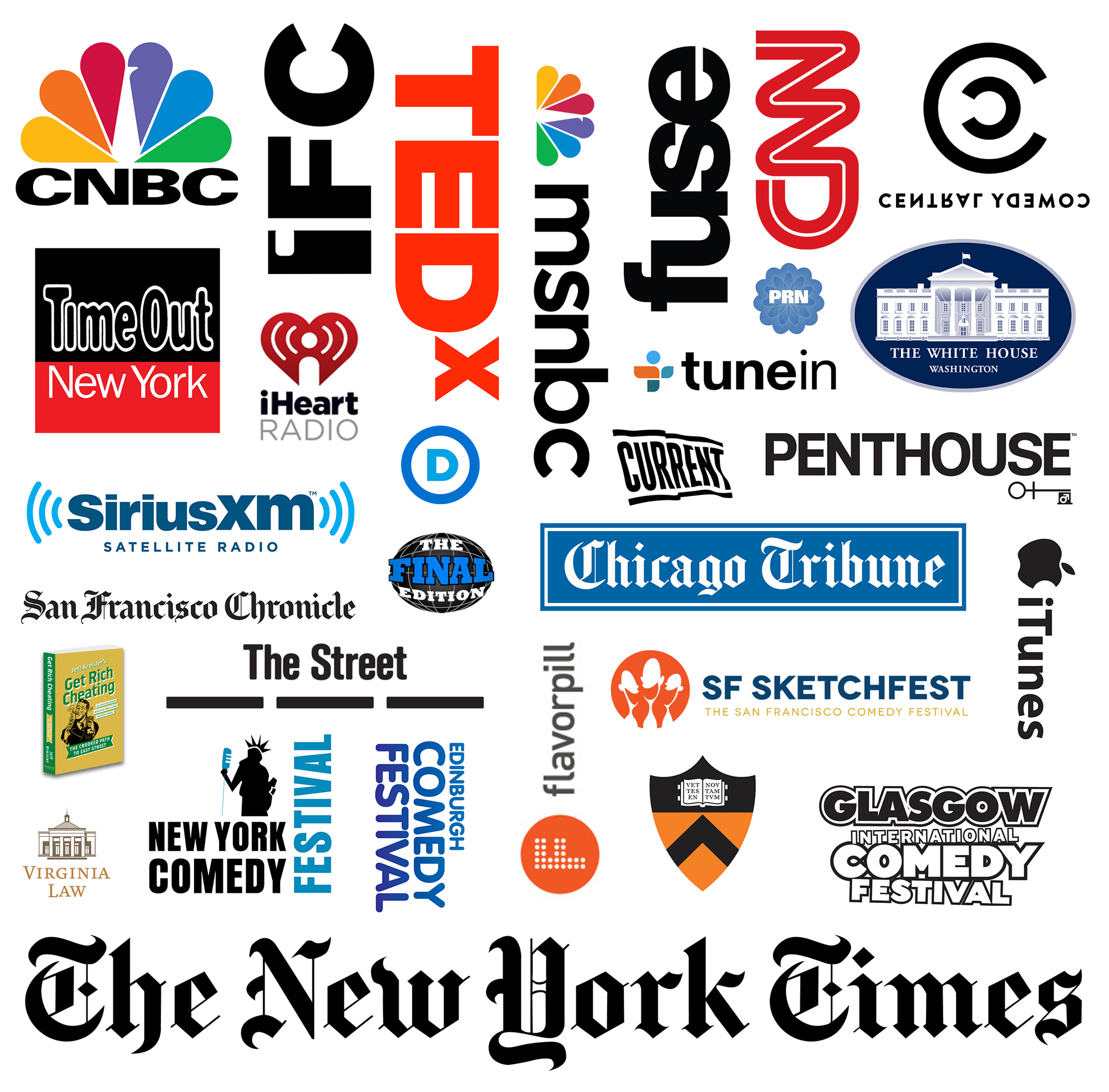 Past Clients Include:
Prudential, JP Morgan, BNY Mellon, The Economist, Citibank, PriceWaterhouseCoopers, Ivy Social University, Essentia Analytics, National Association of State Procurement Officers, Cornerstone Credit Union League, Common Cents Lab, The World Affairs Council of Northern CA, National Educators Association, Food Network, Colorado Defense Lawyers Association, TEDx and over 100 colleges and graduate business programs.
Select Press & Press:
About Governor Granholm's DNC Speech:
"One of the most rousing speeches of the gathering" - The Wall Street Journal
"Pitch-perfect… an address that electrified the convention" - The Nation
"Her speech was short, but incredibly potent… worth a quick look for the history books" - BradBlog
"One of the best speeches of either convention. Granholm found ways to zing Romney, while also coming across as funny and likable. This is no easy task… And I don't even agree with her." - Daily Caller
"A truly special event"
- The Economist World in 2011 Festival
"Jeff managed to get a roomful of government statisticians belly-laughing with his hilarious insights into our society's foibles. NOT an easy task! His observations are sometimes scathing, frequently a bit cynical, and always right on the mark. What a riot!"
- U.S. Department of Labor, BLS Annual Conference
"We achieved our goal... totally entertaining and smart humor"
- Bank of New York Mellon
"I could not imagine learning more while having so much fun"
- Dan Ariely, Professor at Duke University, Fuqua Graduate School of Business and author of "Predictably Irrational"
"You are just amazing! It was such a treat to be sitting right at the stage and watch your performance and discussion. The comic brilliance and intellectual depth was far beyond anything I could have imagined for our benefit evening. You truly demonstrated what is best in American social journalism and comedy today."
- Paul Klebnikov Fund for Journalism & Civil Society in Russia
"We hired Jeff to write and perform original material for our client, Ericsson, the world leading telecommunications company. We asked the impossible - make mobile advertising funny for a worldwide industry audience - but Jeff delivered with humor and intelligence. Our client and we are both very happy with the final product, and we hope to work with Jeff in the future."
- Sasan Faghihi, Creative Director, The Study
"Thank you for the laughs & all the great lines! Your humor was 'perfect pitch' for our group and helped make our Awards Banquet a delightful evening. A+ ;)"
- National Educators Association PR Council
"People had a great time. We really appreciate you helping us out and adding a great deal of humor to our fundraiser"
- CPA Law Society of Ventura County
"Professional, highly entertaining, engaging, informative, and extremely funny... Jeff, through his unique brand of humor and wit, helped put into perspective the dramatic events of the day."
- Executive Director, World Affairs Council of Northern CA
"Jeff recently performed at a dinner event for our legal organization
in San Francisco, which was attended by 580 of the area's top lawyers, judges, and politicians... and he rocked! He was very sharp, witty, funny and topical. He definitely added to the success of our event."
- Bay Area Lawyers for Individual Freedom
"Lawyers Gone Funny was hysterical. Your show turned our night into a smash!" - Vinson & Elkins, LLP
"Wow... they turned around the material super fast... the lines were funny and their delivery advice was spot on... we had a great time."
- Ira Forman National Jewish Democratic Council (about Jeff's writing work with Gotham Jokewriters)
"I needed a professional comedian to come in last minute as a ghost-writer for a VIP client who was roasting a friend at a party in LA. Jeff's jokes were hilarious and referenced the detailed material we sent over about the person. Jeff is a consummate professional and I would recommend him without hesitation." - Nina, New York City)
Profile in the Princeton Alumni Weekly

Corporate Clients & Business Events
TEDx Talks (Two different talks - on cheating & on history)
The Economist (World in Festival)
Ericsson (Stockholm, Sweden)
Prudential Retirement Services, Bi-Annual Client Retreat (San Diego, CA)
BNY Mellon, Asset Servicing Client Conference (New York, NY)
Cornerstone Credit Union League (Austin, TX)
The World Affairs Council of Northern CA (San Francisco, CA)
Paul Klebnikov Fund for Journalism & Civil Society in Russia (NYC)
The William McGowan Charitable Fund (DC)
National Educators Association PR Council
Colorado Defense Lawyers Associations (Snowmass)
Phillips Exeter Academy
Food Network (host) (San Francisco, CA)
Dannon Products (host) (Camden, NJ)
Centaur/People Developing, Inc. (host) (Pacifica, CA)
San Francisco International Film Festival (San Francisco, CA)
Independent Film Financiers Conf. (host) (San Francisco, CA)
San Francisco Sketch Comedy Festival (San Francisco, CA)
Legal Organizations & Firms

Women's Bar Foundation of Massachusetts (Boston, MA
)
The Pfizer Corporation, Legal Department (Orlando, FL)
CPA/Law Society of Ventura, CA (Ventura, CA)
Vinson & Elkins, LLP (New York, NY)
Akin Gump Strauss Hauer & Feld LLP (Dallas, TX ()
Ripka, Ratta, & King, LLP (New York, NY)
Honeywell Corporation, Legal Department (Morristown, NJ)
Winston & Strawn, LLP
(
Beaver Creek, CO)
New Jersey Bar Association (Newark, NJ)
New Jersey American Civil Liberties Union (Montclair, NJ)
Bay Area Lawyers for Individual Freedom (San Francisco, CA)
Political Organizations
College Democrats of America, National Convention (Columbia, SC)
New Jersey League of Munipalities (Atlantic City, NJ)
Pennsylvania Democratic Party (Philadelphia, PA)
Polk Country Democratic Party (Des Moines, IA)
Pasco County Democrats (Tampa, FL )
Los Angeles County Young Democrats (Los Angeles, CA)
D.C. Political Comedy Festival (Washington, DC)
California Assembly Member Jim Beall (San Jose, CA)
Fundraisers (partial list)
Vision Youthz, with Hank Aaron (San Francisco, CA)
Elijah's Promise (New Brunswick, NJ)
Freedom Cinema Festival (Park City, UT)
Intersection for the Arts (San Francisco, CA)
Wayward Gallery (Los Angeles, CA)
Hetrick-Martin Institute / Harvey Milk School (New York, NY)
Brooklyn Botanical Gardens (Brooklyn, NY)
Bide-A-Wee Animal Shelter (New York, NY)
The Pond Gallery (San Francisco, CA)
Travis Airforce Base Officer's Club (Travis, CA)
Congregation Share Zadek (New York, NY)
Stand Up Comedy (partial list)
Comedy clubs around the country
Comedy clubs in London, Edinburgh, Glasgow
Glasgow International Comedy Festival
Edinburgh Fringe Festival
D.C. Comedy Festival
NY Comedy Festival (presented by Comedy Central)
Freedom Cinema Festival
Unconventional Political Comedy Convention
Air America's Satire For Sanity
New York Underground Comedy Festival
Colleges & Graduate Schools
Adelphi University (x2)
American University, School of Communication
Arizona State University - Phoenix
Baldwin Wallace College
Bates University
Bentley College (x3)
Boston College
Brandeis College
Bowling Green University
Case Western University
Central Michigan University
Clark College
Colgate University
Columbia University
Connecticut College
DeVry Institute of Technology
Duke University
Duke University, Fuqua Graduate School of Business (x3)
Fordham University (x3)
Franklin Pierce College
George Washington University
Georgetown University
Georgetown University, McDonough Graduate School of Business
Indiana University Southeast
Kalamazoo College
Kenyon College
Loras University
Luther College
Mansfield College
Marquette University
Mount St. Mary's
Mt. Holyoke College
Northeastern State University (OK)
Oberlin College
Palm Beach Community College
Plymouth State University
Princeton University
Roger Williams University
Rutgers University
San Francisco State University
Seton Hall University
Siena College
Southern Connecticut State University
Spokane Community College
State University of NY - Brockport (x2)
Stonehill College
Syracuse University
The College of New Jersey (x2)
The Pratt Institute
Towson University
University of Buffalo
University of Fairfield
University of Florida
University of Maine, Fort Kent
University of Miami
University of Minnesota
University of Nevada-Reno (x2)
University of North Carolina
University of North Texas
University of Notre Dame
University of Pittsburgh
University of Rhode Island
University of San Francisco
University of Texas-Dallas
University of Toledo
University of Wisconsin-Milwaukee
University of Wisconsin Oshkosh
Vassar College
Vermont Law School
Villanova University
Wittenberg College